The rise of kiteboarding in Port Douglas
WATER SPORTS
Last updated: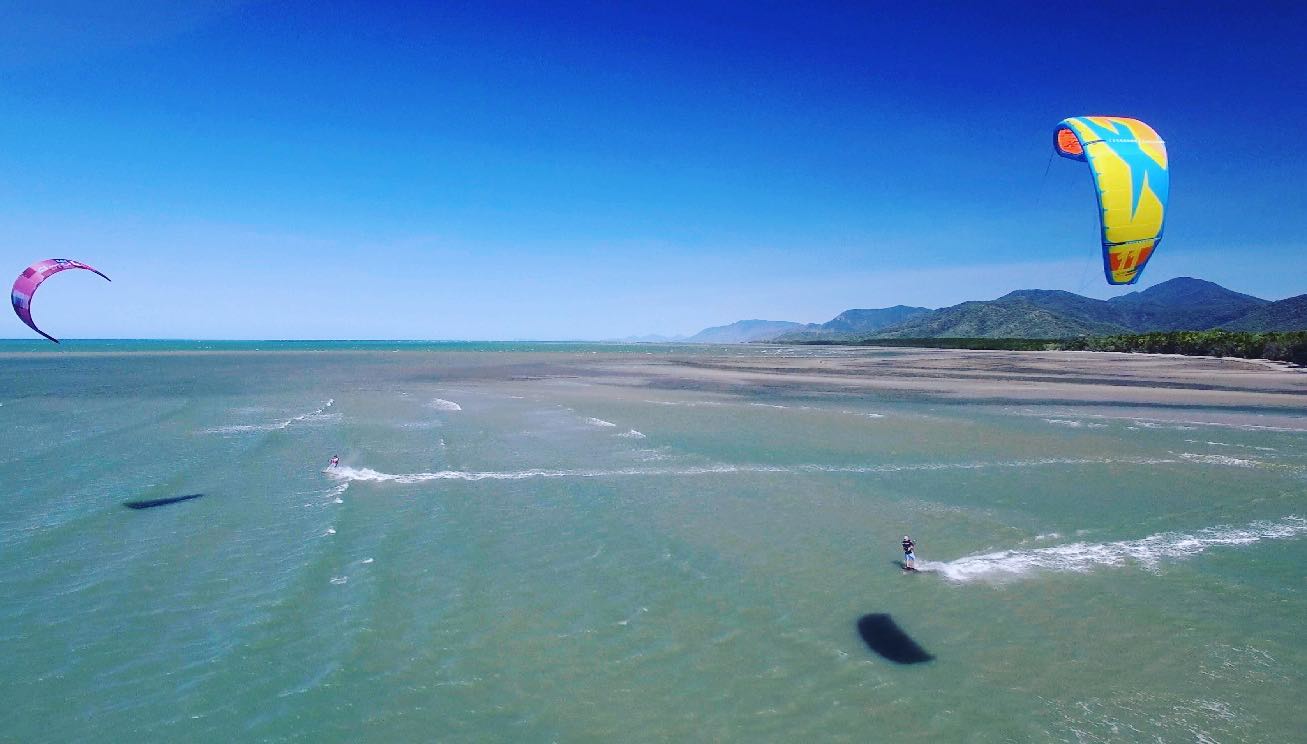 Kiteboarders far and wide flock to Port Douglas to chase the wind off of iconic Four Mile Beach. Image: Windswell Facebook.
Brett Wright or Bretto as he's better known, owner and operator of Windswell Watersports has high in the sky plans for the sport of Kiteboarding in Port Douglas.

If you don't know Bretto then do you really know Port Douglas? He is a pioneer for kiteboarding in Australia, here he tells the story of how he helped shape the sport in Port Douglas and where it will land in the near future.

Young Bretto spent his days chasing waves growing up in Perth, the saltwater flowed in his veins so much so that he was offered a surfing sponsorship, until he discovered Far North Queensland.

Like most of us once you get a taste for the tropical north it is easy to succumb to the magnetism of Port Douglas.

"I came here for a wedding and just fell in love with Port Douglas and the reef.

"I've been running boats up here for 25 years, I'm almost a local," Brett jokes.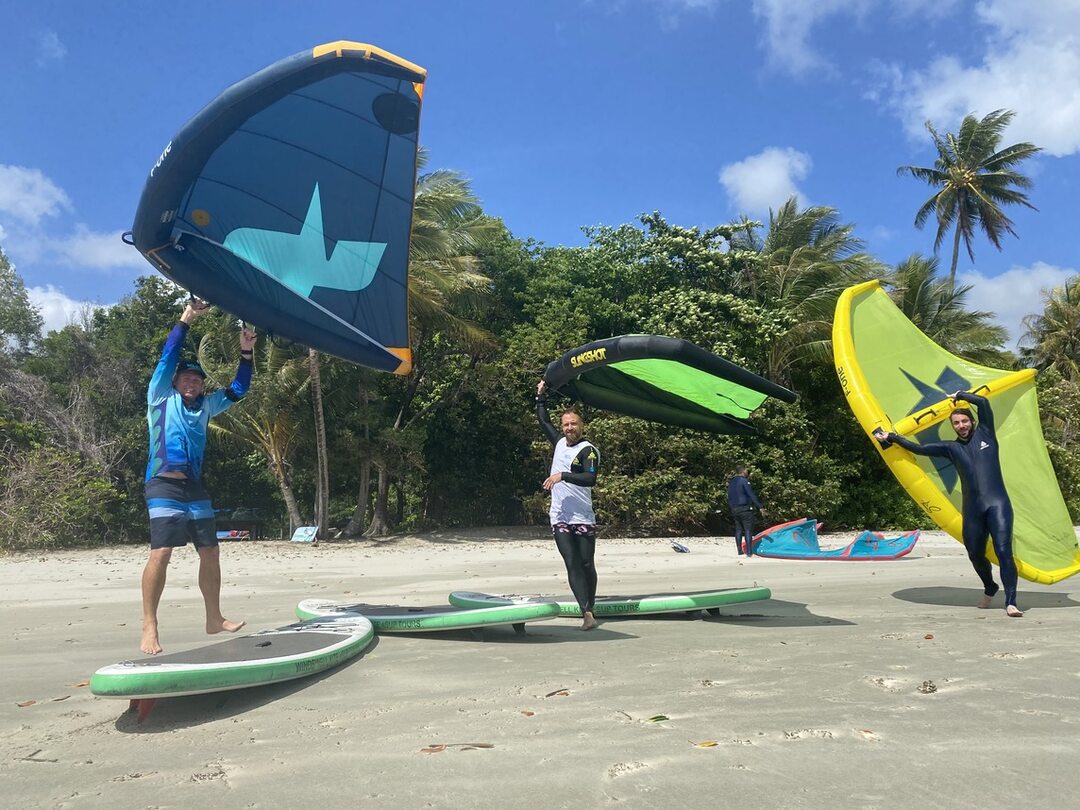 Working on Lizard Island was the catalyst for bringing kiteboarding to Australia.

Bretto said he saw snippets of Kiteboarding in his surfing life and was always fascinated by the extreme sport.

"In 1999 I was on Lizard Island when I had the opportunity to buy one of the first Kiteboards to come into the country.

"The first ones weren't cheap; I went halves with a mate of mine and it literally took off from there. We were out on the water past charter boats and cruise ships with our board shorts around our ankles learning to fly – it was unreal.

"I knew when I got back to Port Douglas that Four Mile Beach would be perfect, with its consistent southeasterly and winter is the best time for it up here – boardshorts, palm trees, and trade winds – that's all you need," he said.

He continued to gleam the Coral Sea with his board and kite on epic rides like the one he made from Cairns to Cape York, his reputation was soaring along with Windswell – his company where he teaches others to chase the wind and connect people with the water.

"Water is my happy place, I'm lucky I get to go off Four Mile Beach every day and show people the wonders of up here – we see wildlife like turtles, little reef sharks, and mantra rays doing backflips in front of our boards. We just love it."

With Bretto's close connection with the sport mixed with his reputation across the country, he has been an advocate in bringing riders to the region.

Kiteboarders from all walks of life have found the ultimate sense of freedom, lifestyle and awe-inspiring views as their boards lift from the sea riding the wind in Port Douglas.

"Kite shops, schools and clubs along the east coast come up to fly in Port. The thing about kite surfers is they stay for most of the season, it is great for town.

"You don't need to be a professional to get into it, it's an extremely safe sport, we've had riders from eight-years-old to 70. It's great to see people's progress, we can assist budding kiteboarders on their journey with our 'Zero to Hero' program."
Windswell has evolved to encompass all forms of water sports from morning SUP, tubing for the kids, new wind foil-boarding with all the top of the line equipment for hire and come try.

His passion extends to showing off more than Four Mile Beach, a paddle through the Daintree on his sought-after Rainforest River SUP Magic Tour is just what the doctor ordered for a tropical escape. Imagine meandering through the forest leaving no footprints - refreshing with a swim at your own private beach, swinging from ropes while sampling exotic fruit, then a cruisy river drift back taking in all the sights and sounds.

In the pipes, Bretto has three major events to hit Port Douglas that will be huge for the sport of kiteboarding in Australia and showcasing the region.

"It's been 23 years in the making, where three events will lead into each other. We will be putting on a big show, something to get people excited about water sports and the region.

"Starting with Carnival Beach day free ride sessions, followed by the Low Isles kite foil race with corporate sponsorship a cash grand prize and big trophy, ending with the Big Kite Weekend - a more social event in August making it an epic water sports weekend to remember.

"I'm really excited to bring these to the community, to see kids, Mums and Dads and everyone come down and have fun. Enjoy what we have here," says Bretto.

Watch this space for more about these events as they are rolled out. You can contact Bretto on the Windswell website.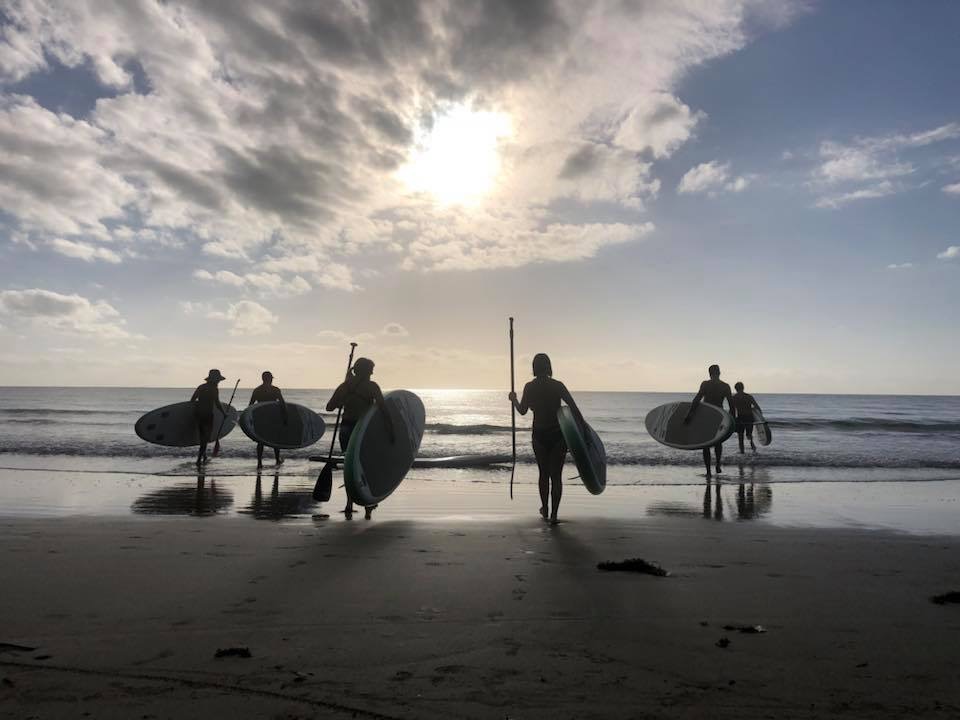 ---
Thank you!

Newsport thanks its advertising partners for their support in the delivery of daily community news to the Douglas Shire. Public interest journalism is a fundamental part of every community.
---

---
Got a news tip? Let us know! Send your news tips or submit a letter to the editor here.
---
* Comments are the opinions of readers and do not represent the views of Newsport, its staff or affiliates. Reader comments on Newsport are moderated before publication to promote valuable, civil, and healthy community debate. Visit our comment guidelines if your comment has not been approved for publication.