DAINTREE RIVER CROSSING: 'We need a new bridge, not a ferry' - Col Andreassen
BRIDGE DEBATE
Last updated: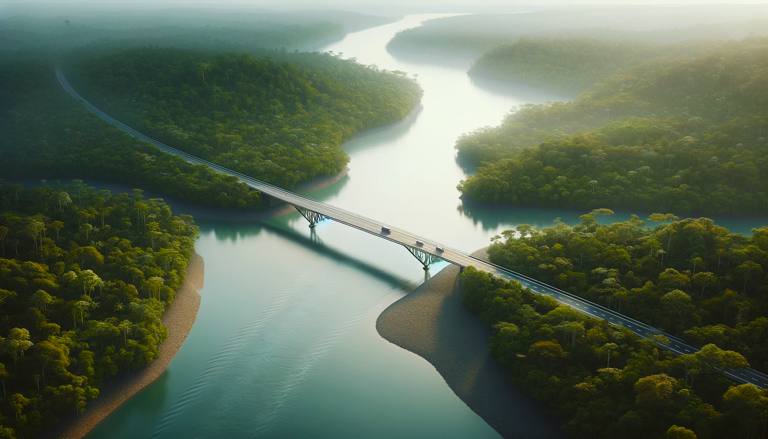 Do Newsport readers think the option of a bridge over the Daintree River should be further explored, to replace the existing or future ferry service? Picture: Impression by Newsport/ChatGPT 4
A former owner-operator of the Daintree Ferry says he believes the best way forward is to build a two-lane bridge over the River to replace the ageing, costly vessel.
The call by Col Andreassen is likely to spark further robust debate about whether a permanent bridge should replace the ferry – or two-ferry – option, but is unlikely to gain support from Douglas Shire Council.
Council bought the Daintree Ferry back in May 2021 for about $4.5M, taking control of the vessel's operation on July 1 of the same year.
Since then, the ageing vessel has been plagued with problems and ongoing maintenance costs, estimated to have burdened ratepayers with a further $2.6M at least over the purchase cost.
The old ferry has required more upkeep than Council ever anticipated and has been taken out of the water for unscheduled works many times, much to the chagrin of tourism business and residents north of the river.
But Council commissioned a community survey about three years ago, saying just 33 per cent of the 3400 respondents preferred a bridge over a two-ferry (a favoured Council plan at the time) option.
Mr Andreassen told Newsport he believes a bridge, with traffic lights and an estimated span of about 370-380 metres over the Daintree, would actually have less environmental impact than the current single ferry.
"With a bridge there's no diesel or other stuff going in the river," Mr Andreassen said. "Yet when they dig the river out, they can only do that when the ferry's shut down at night, all kinds of polluted muck comes out."
"In the years I was there, I noticed the fish and other river life around the ferry crossing disappearing."
He said there's a "lot of money" going towards keeping the ferry going, which could go towards the upkeep of a bridge.
"A bridge could be there for 50, 100 years."
The Daintree Ferry connects coastal far north Queensland with the northern Daintree rainforest and Cape Tribulation.
It is a vital link for the region's tourism industry, with more than 100,000 cars and other vehicles crossing the river on the vessel in a peak year.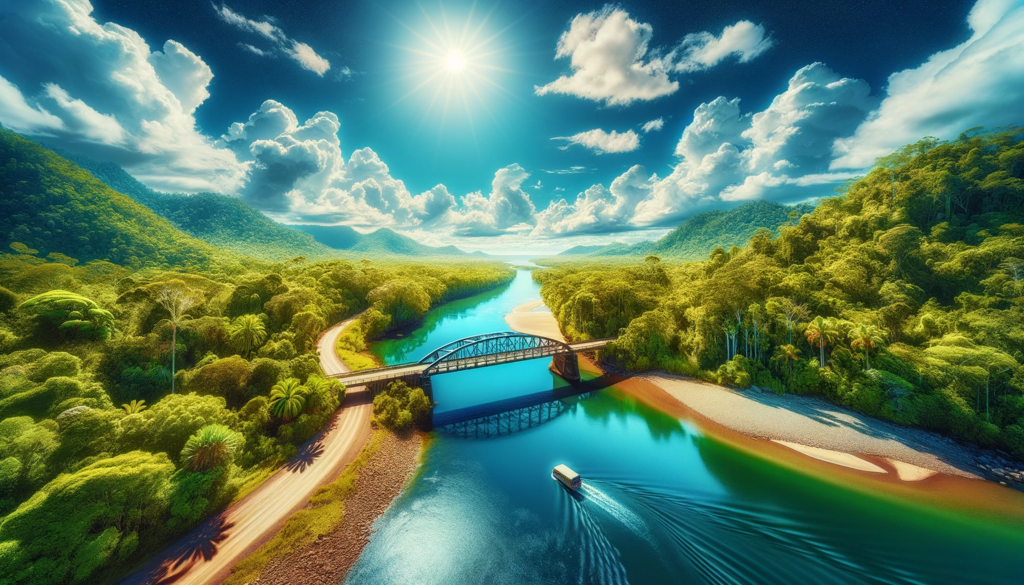 ---
Thank you!

Newsport thanks its advertising partners for their support in the delivery of daily community news to the Douglas Shire. Public interest journalism is a fundamental part of every community.
---

---
Got a news tip? Let us know! Send your news tips or submit a letter to the editor here.
---
* Comments are the opinions of readers and do not represent the views of Newsport, its staff or affiliates. Reader comments on Newsport are moderated before publication to promote valuable, civil, and healthy community debate. Visit our comment guidelines if your comment has not been approved for publication.